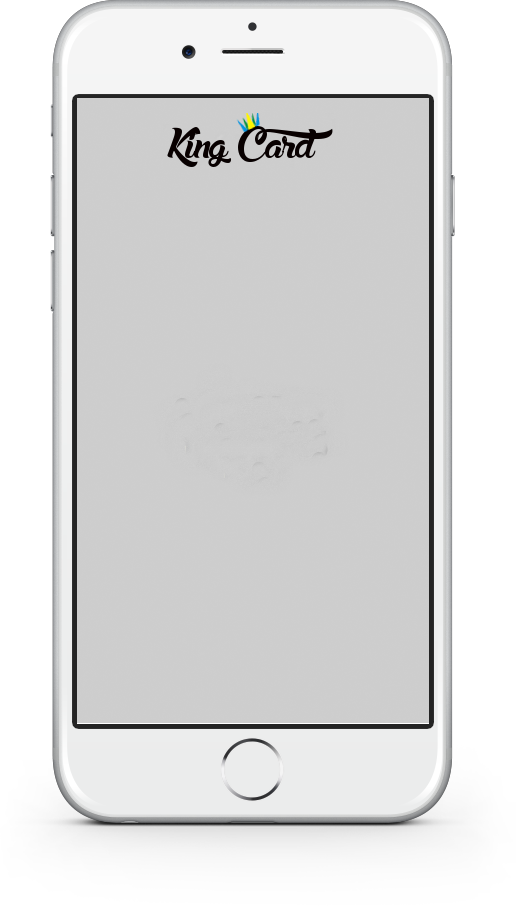 The app
that will boost your business
an amazing loyalty program
About Kingcard

The

loyalty card of the future

Each time a client buy something from you, you will give them a King Card ticket. This ticket contains an encrypted and secure unique coupon code. This code is worth a certain amount of points. For example, if they spend 5 euros in your shop, they will get 1 King Card point. . The more they come and buy to your shop, the more they will receive King Card points. Consumers simply enter the unique code into the app that keeps track of the points.

Once they have collected enough points, they can exchange points against some product of your shop. You are the one that decice how many points can be exchanged for a product.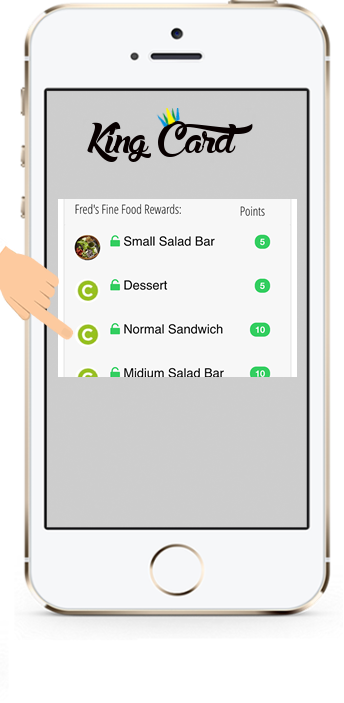 Why you should join Kingcard?

It will

boost your business

Keep existing consumers and find new consumers? This is the goal of any shop owner. Thank to kingcard this is possible! Discover the advantages of having Kingcard inside your shop
Testimonials

Shop owners that

love Kingcard
Fred

Owner at Fred Food "Kingcard m'a permis d'augmenter et fidéliser ma clientèle. C'est la carte de fidélité du future"
Our pricing

There is already an

efficient package for FREE

Yes, it exist. The first package is free. This is not a trial version. You can use the free version forever if you like. Later, if see the benefits of using Kin Card, you want to grow your business, you can add additional service to your package rock your business even more.
Start

Free

Start with that and see how your consumers will be happy
No contact, you like and keep it, you don't like it, stop it when you want

Grow

$15

Get more consumers in your shop adding more power to the basic service.
For example, targeted push campaign to your consumers.

Expand

49$

Expend the delivery zone using our King Card e-commerce tool. Thanks to this, you can now sell online and get new consumers.
Contact us
Subscribe

to our newsletter
@

January 1, 1970